With a full understanding of the scope of your operation and requirements, we can help you organize your space for maximum efficiency.  Our surveyors will visit your location and plot the existing layout via the use of our on-site CAD System. We use the latest in computer drafting (Autocad 2005, Giza, CAP)that renders a 3 dimensional view of your new or existing facility so you can see how it is going to look before and after.  We design the proposed layout  at your location so you can personally input your requirements and preferences.
By allowing the client to physically be present when the proposed layout is created, it allows the client to really influence the layout in an efficient matter and minimizes the downtime associated with redesigning the layout multiples times.
Although this is typically complimentary for local clients within 20 miles, this indeed is a service rendered and fees may be applied depending on distance, scope of sitework, and amount of revisions required.
The Design Process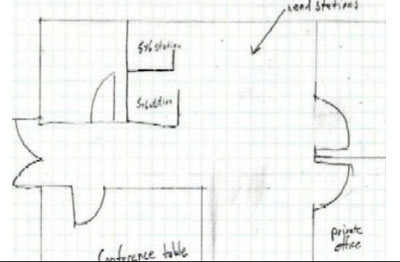 1. In a matter of hours Davena can help you go from a rough sketch above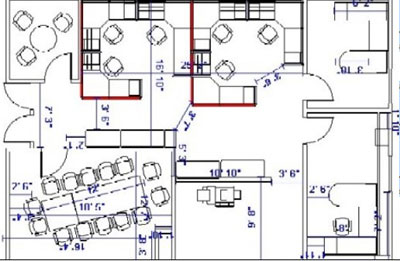 2. To an architectural 2 dimensional Autocad blueprint.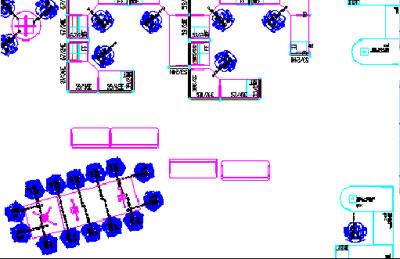 3. To a highly specific furniture plan (space planning)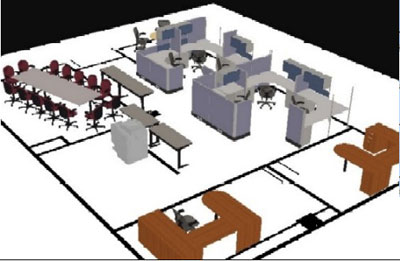 4. To finally a 3d layout complete layout complete with part specifications, dimensions and lead times.