Davena supplies Herman Miller Ethospace and A02 type stations, as well as benching, table, and seating solutions from Compel Office Furniture. and Symmetry Office
Here are just a couple examples of typical stations and starting prices for them assuming a double-sided, 8-pack configuration.
1. 6 by 6 53" AO2 base station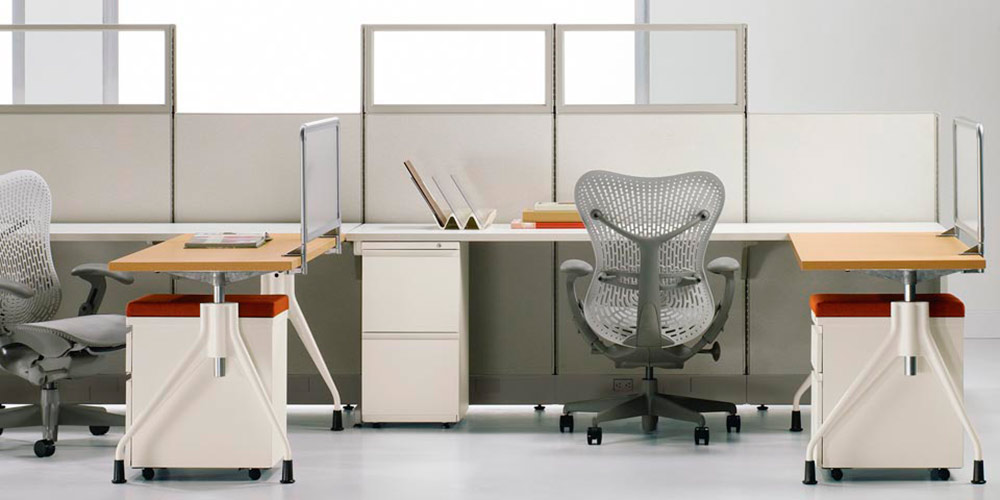 Non electric, chair not included, Starting at 1300 per station.
2. Ethos 7'6" by 6'6" loaded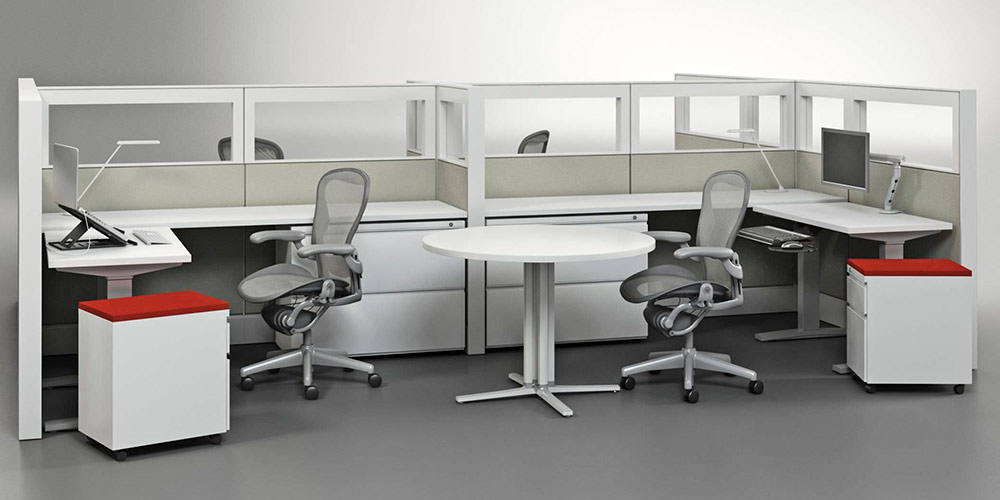 Starting around $3000.00 each with glass overhead, shelf tool rail.
3.Compel and Symmetry bench stations-available in fixed and height adjustable electric legs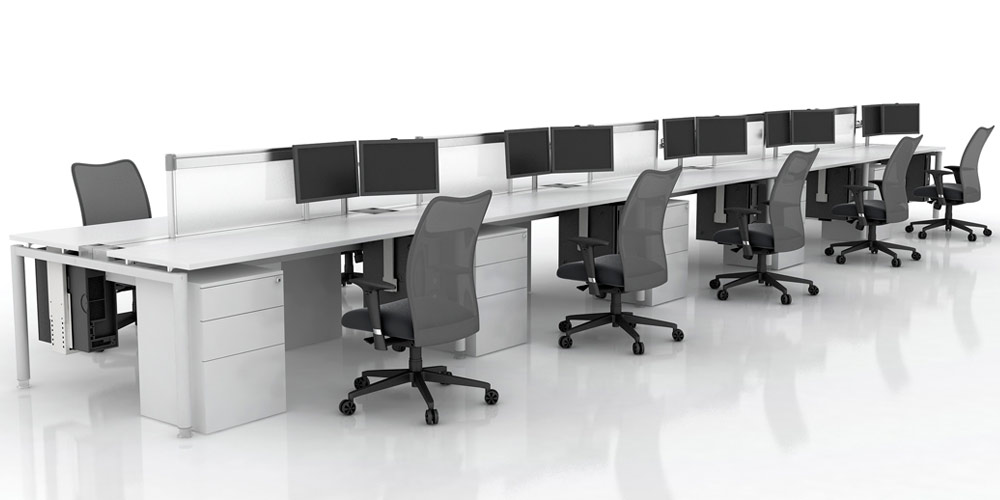 Starting at around 1000 per station.
Visit manufacturers' website at www.compeloffice.com and www.symmetryoffice.com for complete specifications.